The Colorado cannabis industry has become a shining example of what the cannabis industry can and should be. Colorado spearheaded many cannabis policies, legalization, and regulation. There are some locations in Colorado where you cannot go two blocks without seeing one or more cannabis businesses, and the countryside is peppered with growing operations that thrive in the welcoming farming-friendly climate.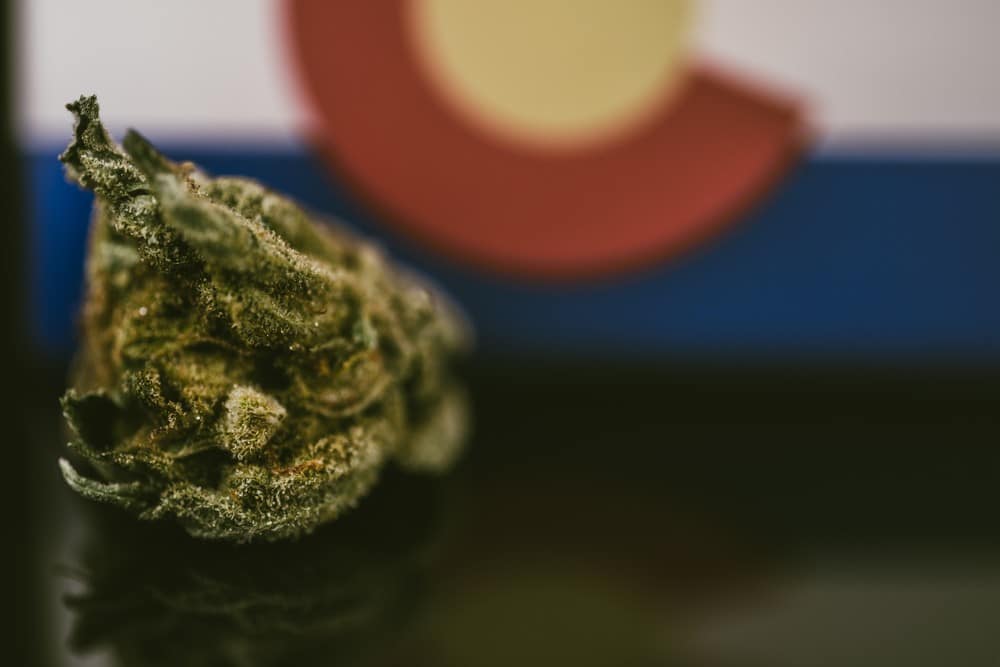 However, even in one of the best states in the US for cannabis business, there are still complex financial restrictions placed on each cannabis operation, from seed to sale. Cannabis growers, distributors, and processors are caught in the same web of strict regulations and the requirement to operate as a cash business.
Here at 420 Accounting Services, we understand everything you need to know about cannabis financial operations. As a leading cannabis accounting firm, we are prepared to offer management, consulting, training, and simple CPA services to cover the needs of your cannabusiness from the top down.
Colorado CPA for Cannabusiness
A CPA or Certified Public Accountant is someone who often fully takes over the financial side of a business to ensure that the business thrives on profit and eliminates revenue loss. A CPA ensures that your books are accurate and audit-ready, which protects your cannabis business from the highly strict Colorado cannabis regulations and can help you train your staff to maintain compliance with every operation or transaction.
Cannabis Management & Accounting
Cannabis financial management and accounting services allow us to step in when your team needs a financial expert. We can ensure you have an operational executive handling finance, inventory, and payroll. If your team needs leadership, management, or someone to help keep receipts and prepare the books, you will find it with our Colorado cannabis accounting services.
Cannabis Training & Consulting
No entrepreneur is an island. The best way to operate an efficient and compliant team is to take care of training for your entire staff. 420 Accounting Services can ensure that your team knows how to handle cash safely and transparently, keeping perfect records of each customer encounter and building strategies to keep your team safe while handling large sums of cash.
We can also bring in a financial expert to consult on your operations and provide guidance to your team without a formal training course.
Cannabis Compliance Mitigation
Cannabis compliance mitigation is the act of mitigating risk and maintaining compliance. Our experts are ready to help translate your day-to-day operations into a smooth, compliance-mitigating machine in an industry where compliance is everything. We know how to keep the right records, use the right software, and check your standards so your team can uphold compliance and minimize risk with every transaction.
Cannabis Businesses We Work With In Colorado
Every cannabis business in Colorado needs accounting and financial services as part of its internal operations. If you do not already have a chief financial officer or a team to handle the financial needs of your business, you can count on 420 Accounting Services for all your Colorado cannabis accounting services. We work with every type of cannabis business in colorado.

Cultivators
Cultivators grow, nurture, harvest, and cure. They are the core of the cannabis industry and form the beginning of the seed-to-sale accountability chain. They're responsible for growing the plants, harvesting them, trimming them, and curing them. In addition to these responsibilities, they must also keep track of every aspect of their operation. From finances to inventory control, growers should be prepared for everything that comes their way.
Distributors
Distributors play a vital role in the cannabis industry. They transport the product from the grower to the dispensary, ensuring everything goes smoothly. As such, they have a direct impact on how successful the entire process is. Since you are responsible for the safe distribution of cannabis, you should ensure that you are up to date on all distribution regulations.
Processors
Those who process cannabis take on an important responsibility in the lab. Skilled Colorado cannabis accounting services can ensure you maintain the funding and facilities necessary to produce the highest-quality lab-grown THC. Let us take care of the finances so you can continue creating excellent concentrate products that Coloradans adore.
Colorado Cannabis Accounting Services
Every cannabis business needs a clear financial strategy that provides revenue and maintains compliance. If your business needs financial management, accounting services, training, or compliance mitigation, 420 Accounting Services has you covered. 
You can count on our Colorado cannabis accounting service to take care of your operations, whether you are a cultivator, processor, or distributor in the Colorado cannabis marketplace. Contact us today to learn more.
Image Credit: Shutterstock users Kazyaka Konrad, ShutterstockProfessional, & xhico